Funding Sources for For-Profit/Private Employers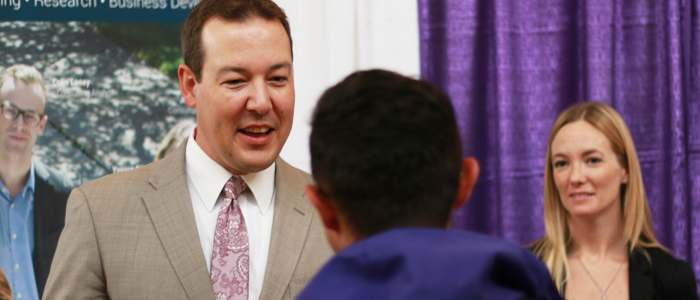 Please note: this is intended as a resource. Western does not endorse these funding sources and cannot guarantee this information is totally accurate. We encourage you to visit the individual websites for more information.
To hire Undergraduate Students
To hire Graduate Students
Each 4-month internship project receives $15,000 in direct funding, with the partner organization and Mitacs each providing $7,500
Funding goes toward graduate student's salary, up to $30,000 for Canadian manufacturing companies
To hire New Graduates
The Canada-Ontario Job Grant was created to provide training to Canadian employees in order to improve their employability and in-demand skillsets. COJG offers non-repayable grant contributions of 66% of training costs (ie. course, exams, textbooks, software resources, etc.) up to a max limit of $10k per trainee.
Designed to assist funding of hiring young Canadian post-secondary graduates. Graduate can be applied to most areas from business development to technical to customer service/administration. Amount: Max support of $15k (80% of salary) for a period of 6 to 12 months. Fulltime hire for graduate student under the age of 31 years.
http://www.nrc-cnrc.gc.ca/eng/irap/services/youth_initiatives.html
For the Food Industry
Novel or innovative product for Canada - has to chemically/physically change a food product)
Industry-led Research and Development Stream: Provide non-repayable contributions to approved applicants, and/or support in the form of collaborative assistance given by Agriculture and Agri-Food Canada
Enabling Commercialization and Adoption Stream: Provides repayable contributions to approved industry-led pre-commercial demonstration, commercial or adoption projects
Offers $1 for $1 wage subsidy, up to $20,000 for food and beverage manufacturers, distributors and wholesalers to hire a recent post-secondary graduate
Anything that impacts the supply chain/existing product or launching a new product.

Funding pool of around $10 million to improve access to and awareness of local food in Ontario through projects that utilize Enhanced Technologies, Regional and Local Food Networks, Research and Best Practices, and Education
Other
Mentor Works provides online resources at no cost. You can visit their website for a list of funding sources that your company is specifically elgibile for.