Entrepreneurial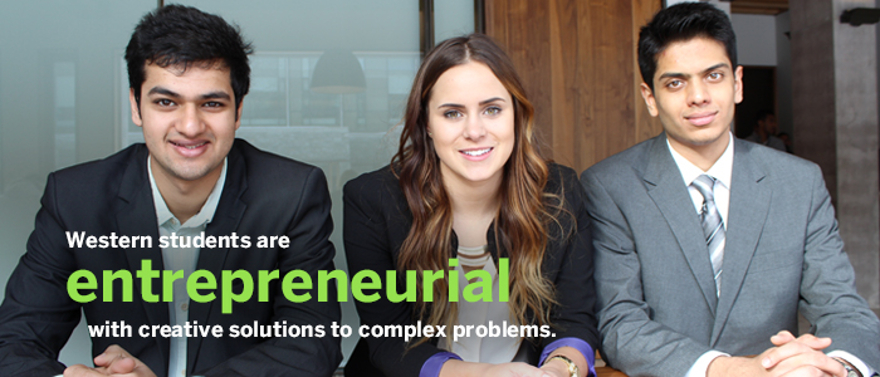 Western provides the resources necessary to cultivate an entrepreneurial spirit
Through Propel, the Student Entrepreneur Centre, students are connected with mentors, working space, funding opportunities and the broader entrepreneurial ecosystem.
Western students hone their entrepreneurial skills by participating in Pitch Competitions, Case Competitions, Ontario Global Edge internships, student clubs and organizations.
Each year, Western is well represented in The Next 36, a national program that selects a small number of the best and brightest upcoming entrepreneurs from academic institutions across Canada and the US.
Student entrepreneurs have well-developed skills in communication, critical thinking, problem soliving, and accountability, all of which are highly transferable and position them to help any small, medium and large business succeed.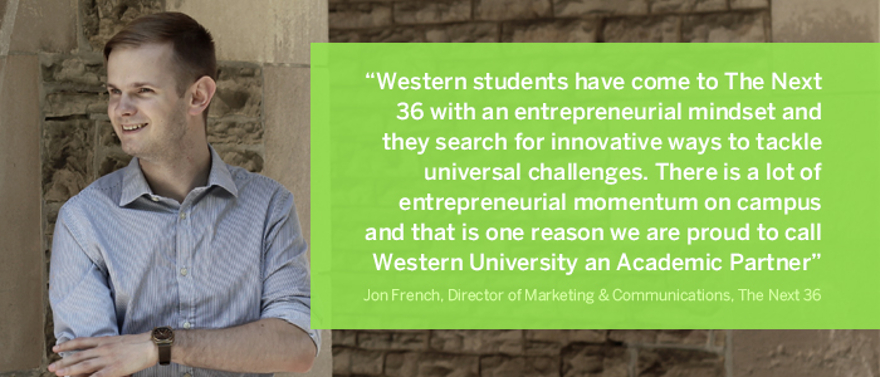 Grow your team with energetic entrepreneurial talent. hirewesternu.