Featured Job
Put Your Opportunity at the Top of Every Job Search!
If you have an opportunity needing to be filled quickly or requiring additional promotion, a featured job is an excellent way to increase visibility and ensure your opportunity stays fresh at the top of every Western student's search page. 
Featured jobs receive on average 4.5x more student views than standard postings on CareerCentral! A maximum of 3 Featured Jobs will be advertised at any given time, ensuring your opportunity receives the maximum number of views.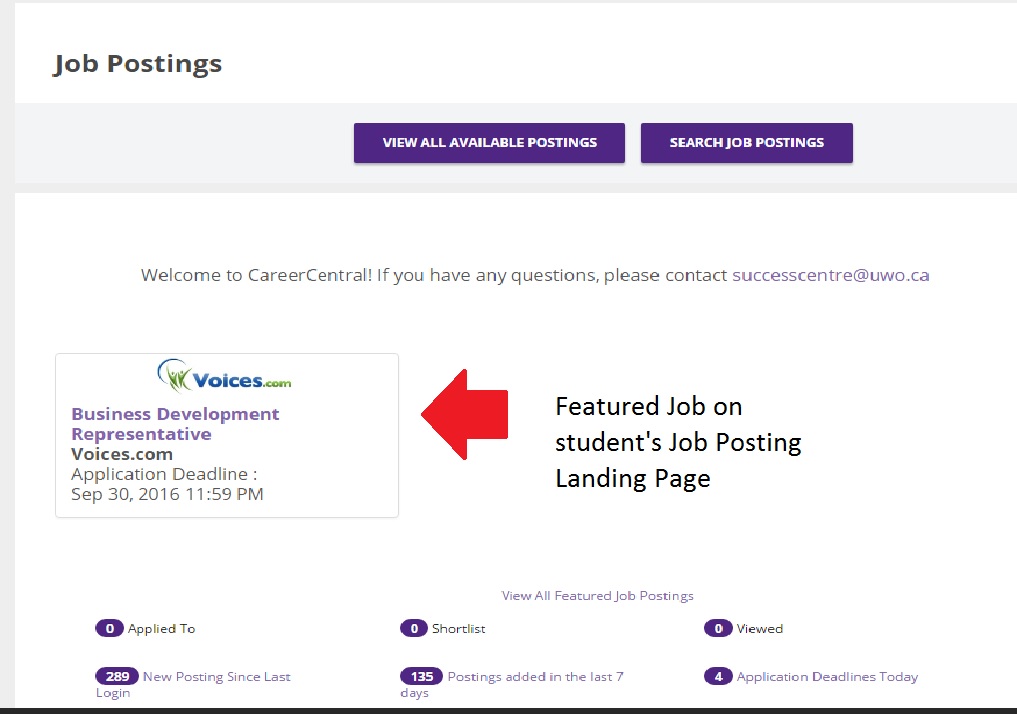 Cost:
Each Featured Job posting costs $25, and can be promoted for up to 2 weeks.
To Purchase:
Please email hirewesternu@uwo.ca with your full job description, including: company logo (.jpg, .gif), position title, organization overview, position description, qualifications, application method, and application deadline.
We will confirm availability/timing of your featured job via email, and send you a payment link. All featured jobs must have received confirmed payment prior to being advertised.