Hiring Liberal Arts Students in London Tech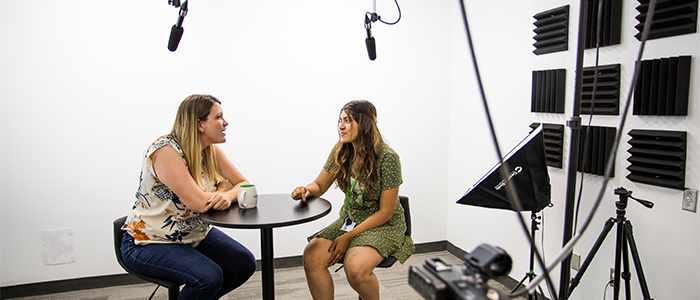 Career Ready funding is available to help London Tech and Digital Creative Companies hire third year Liberal Arts summer interns enrolled in the Faculties of Arts & Humanities, Information & Media Studies, Music, and Social Science (including DAN Management and Organizational Studies) at Western.
These 10-16 week summer internships occur between May 1, 2019 and August 30, 2019. Western, with the support of The Ministry of Advanced Education and Skills Development's Career Ready Fund, will reimburse employers 25% of an intern's wages (up to $3,000) upon the student's successful completion of the internship. Employers may also be eligible for additional wage subsidies, such as the Ontario Co-operative Education Tax credit.
What's next? How do I get started?
More information about this program and the hiring process will be available in late Fall 2018.
In the meantime, we welcome you to:
Review the Employment Guidelines for information that will ensure both employers and students experience a positive and satisfying work term.


Questions? Connect with an Employer Relations Developer at The Student Success Centre to discuss your company's specific needs and learn about all of your options. Email hirewesternu_liberalarts@uwo.ca.
FAQs
Students must be paid for a minimum of 35 hours per week, up to 40 hours per week for a minimum of 10 weeks. Students must be paid minimum wage or higher. Note: the funding incentive will be equivalent to 25% of the student's salary, to a maximum of $3,000.
Employers hiring students in the Liberal Arts Summer Internship in 2019 will receive the funding incentive upon the student's successful completion of the internship, and the submission of the employer's final evaluation.
Yes. The funding we received from the Ministry to offer these incentives was based on a proposal to grow internship opportunities for students in Liberal Arts programs. We identified London's technology and digital creative sector as a fast-growing hub with which to advance these opportunities. If you're unsure if your organization qualifies, please contact an Employer Relations Developer to discuss.
In summer 2019, the program includes eligible students from: Arts & Humanities, Information & Media Studies, Music, and Social Science. Please note: there are additional internship, co-op, and practicum programs offered in all Faculties, including Computer Science and Computer and Software Engineering.
Please visit the Work Integrated Learning Directory to learn more about these programs.
The internship must provide authentic, discipline-related experience that helps the student build transferable skills, and contribute to meaningful work in your organization. An Employer Relations Developer would be happy to speak to you in more detail about this.
Extend all job offers through the Internship Coordinator (not directly to the student)
Confirm acceptance of job offers and terms of employment in writing to students
Honour all offers of employment
Provide a job that aligns with the position posted
Provide accurate and complete information on job responsibilities, compensation, and benefits
Assign a mentor or advisor, to assist the student to identify goals and clarify the role and associated responsibilities
Treat the student as an employee
Provide the student with relevant training and development opportunities
Monitor student's progress, and provide formal/informal feedback on a timely basis to both the student and the institution
The internship employer will provide a final evaluation of the student at the end of the work term (template provided by the institution). Additionally, at the mid-point of the summer internship, there will be a check-in call with the student and supervisor separately to evaluate performance and expectations.
We encourage employers to value diversity during the hiring process, and are happy to assist you in this regard.